Top 50 Singles of 2011: 5-1
5. Rihanna - We Found Love
Sometimes the most amazing songs are also the simplest. Rihanna's got a lot to thank Calvin Harris for. His production on this is just stunning, but it's the gutsy, battle-cry vocals that put this over the top. Her best single yet? Maybe.
4. Example - Changed The Way You Kissed Me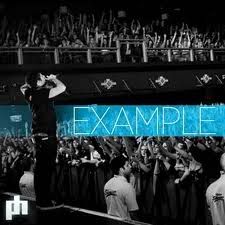 An example (haha) of how to mash genres successfully and create something that's better than the sum of its parts. Electro, rap, pop... everything gets its fair share in this track, all tied together by some of the best production of the year.
3. Lady Gaga - The Edge Of Glory
Gaga goes full-out rock goddess. So good that listeners demanded it as a single. This is what happens when a mainstream pop star refuses to settle, going for something bigger and more majestic than anybody else.
2. Nightwish - Storytime
A symphonic goth-rocker from a Finnish band. I didn't see this coming, but I love surprises. This track meshes so many of my favorite things into just over five minutes. Catchy, Abba-esque vocals, symphonic bombast and a choir of rock angels.
1. Pnau - The Truth
Released at the very beginning of the year, this track takes the top spot because no other song represented everything I loved about 2011 music better than this. It wraps it all together. Drama, dance, rock, bombast, melody. It's all here, and it sounds new each time I listen to it.
Labels: countdowns, Example, Lady Gaga, Nightwish, Pnau, Rihanna