Top 50 Singles of 2014: 15-11
15. Josef Johanssson - Hela Natten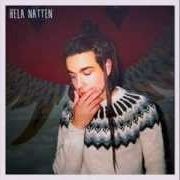 I love a choir in a pop song, but this galvanizing anthem is more than just its choir. It was the best song in this year's Melodifetivalen, even though it didn't make it to the final.
14. HyunA - Red
A demented and fun nursery-rhyme gone mad. This was the party track of the summer, with a deliriously in-your-face, irresistible hook.
13. Taeyang - Eyes, Nose, Lips
One of the biggest tracks in Korea in 2014, this ballad has immense staying power. Honestly, I'd already consider it a classic-in-the-making. And I'm not even a ballad guy!
12. Wolf Gang - Black River
Undeservedly, this modern rock masterpiece flew under the radar this year. It's all about those layered, Fleetwood Mac-esque vocals that pop in more and more as the song grows and becomes a total epic.
11. Henry - Fantastic
Just like I love choirs, I adore classical instrumentation in a pop song. The violin that forms the spine of this song elevates it into something really special. Add to that the amazing dance beat, and you've got something impossible to resist.
Don't forget, if you'd like to listen to the Top 50 Singles Countdown in full,
download the audio version
!
Labels: countdowns, Henry, HyunA, Josef Johansson, Taeyang, Wolf Gang