Top 50 Singles of 2015: 5-1
5. Seventeen - Mansae
If they wowed me with their debut, I was utterly floored with this follow-up. It's like a whole year's worth of pop energy wrapped up into three minutes.
4. Shinee - View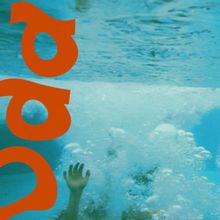 It's hard to imagine a better beat this year. Initially, I thought it sounded too European, but this song turned out to be the biggest earworm of the year. Every time it comes on in a playlist, it feels like it's summer again.
3. BTS - I Need U
A true turning point for this fast-rising group, and their highest entry ever on this countdown. It has so much more emotional heft than any of their previous singles, and that electro sledgehammer that rounds out the chorus drives it all home. Truly a timeless, genre-less pop song.
2. Super Junior - Devil
From the emotional to the unstoppably fun, Super Junior managed to release the best, most effortless single of their long career. Some songs just lift your spirits when you hear them, and it's impossible to stay sad or upset when
Devil
comes on. Sometimes simplicity and a killer hook is all it takes to forge a masterpiece.
1. Kat-Tun - Dead Or Alive
Never has a Japanese track hit the top spot on my countdown, and I'm so happy that
Dead Or Alive
is the one to do it. I'm a sucker for dramatic, orchestral production, and this track is damn near symphonic in nature. I first heard it about a month after it was released, and was intrigued but thought the lack of a strong backbeat was somewhat unfortunate. Then, a few months later, the song appeared in a random playlist and those opening fifteen or so seconds just blew away everything I had been listening to that day. So grand and majestic... so BIG. Since then, it's been the track to beat all year, and nothing's been able to fully match up. It really is a transcendent piece of pop music, with all the bells and whistles I go crazy for.
Labels: BTS, countdowns, KAT-TUN, Seventeen, Shinee, Super Junior